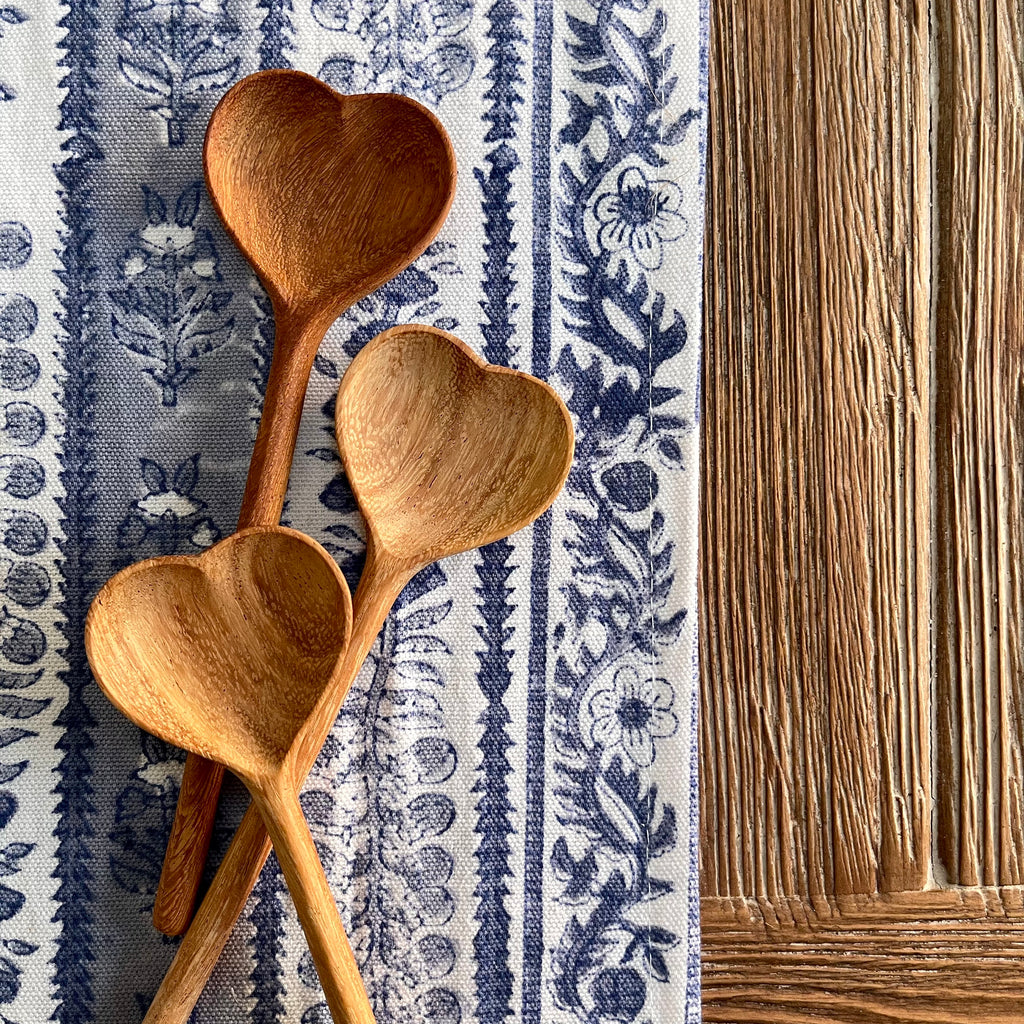 Handmade Heart Spoon Serving Set
$ 44.99
SHIPPING INCLUDED!
This set of 3 hand-crafted heart spoons are made by artisans in Vietnam. Their 7" size is perfect for serving sauces, jams, and spreads. Tuck them in fruit, granola, taco toppings and more! Gift them with your homemade apple butter, salsa, or preserves. Sweet for charcuterie boards, breakfast buffets, and anything else that could benefit from a little special touch! 
-Doussie hardwood
-Hand wash
-Condition with mineral oil as needed
Please allow 3 days to process before shipping. Thanks!
Related products