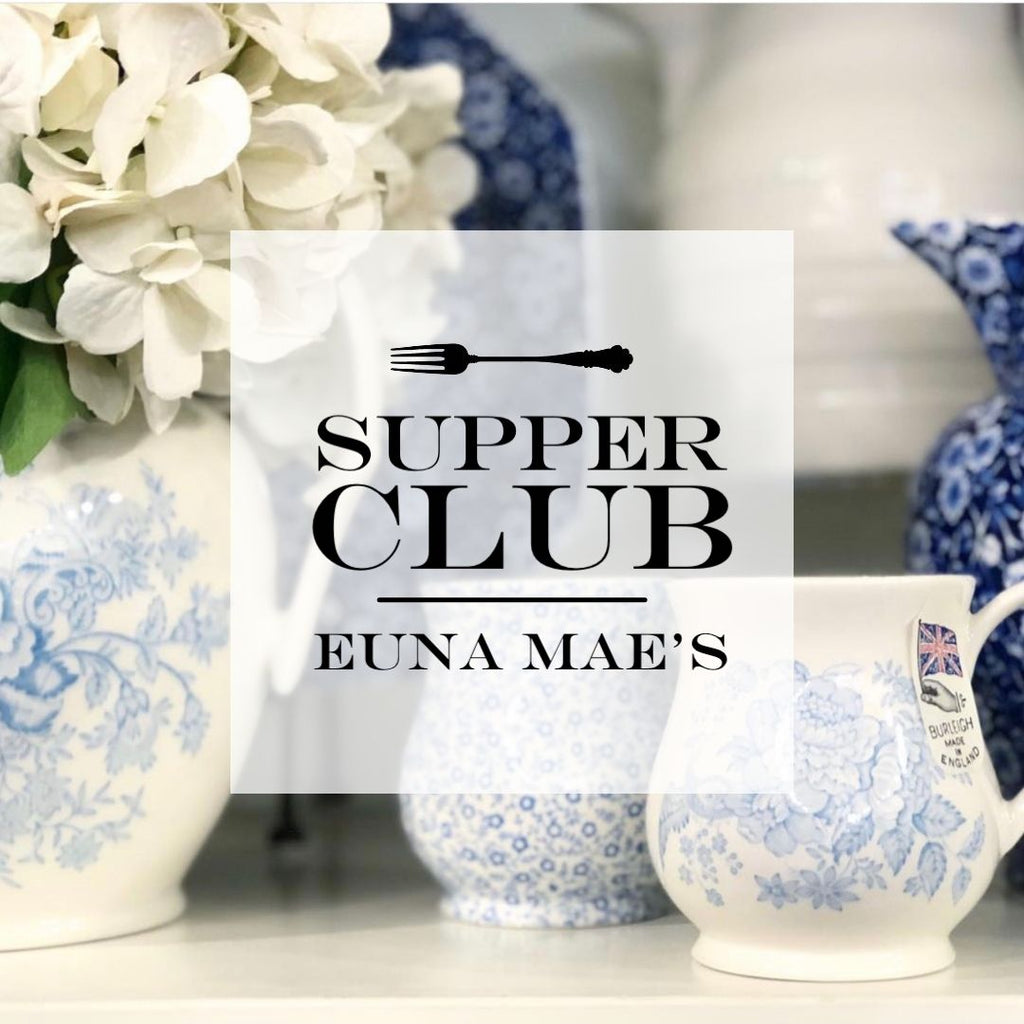 SUPPER CLUB Saturday, April 13, 2024 6:00pmCST
$ 379.00
After three years of sold-out dinner events for guests from coast to coast, we are excited to add a new elevated experience!
Supper Club guests will enjoy a carefully curated, five-course dinner around the tables in Amy Hannon's Northwest Arkansas home. There will be music, candles, pretty napkins, beautiful tables, fantastic food, an exclusive $100 gift including a signed copy of her bestselling book Gather & Give, culinary instruction, hospitality encouragement and more!
DETAILS
$379 PER SEAT includes a five-course meal, wine, gift, and all the night has to offer!
6:00pmCST - 9:00pmCST

*Adults 21 and older. Thanks!
IMPORTANT
-Due to high demand and limited seating, tickets may not be refunded or transferred to a different date/event for any reason. However, we may be able to work with you to resell your reservations in the event there is a waiting list. (see next)
-If you do NOT get a ticket to the event, please email Admin@EunaMaes.com to be placed on a waiting list. 
-A gluten-free and nut-free option will be available. Other dietary restrictions such as shellfish, dairy etc. cannot be accommodated. Thanks for understanding.
-Approximately 6 weeks prior to your dinner reservation, you will receive the address, a guest form to complete, and more details including things to do and places to eat/shop in the Northwest Arkansas area!
-The Supper Club menu is primarily the same across all events with the possibility of slight seasonal variations. 
Related products