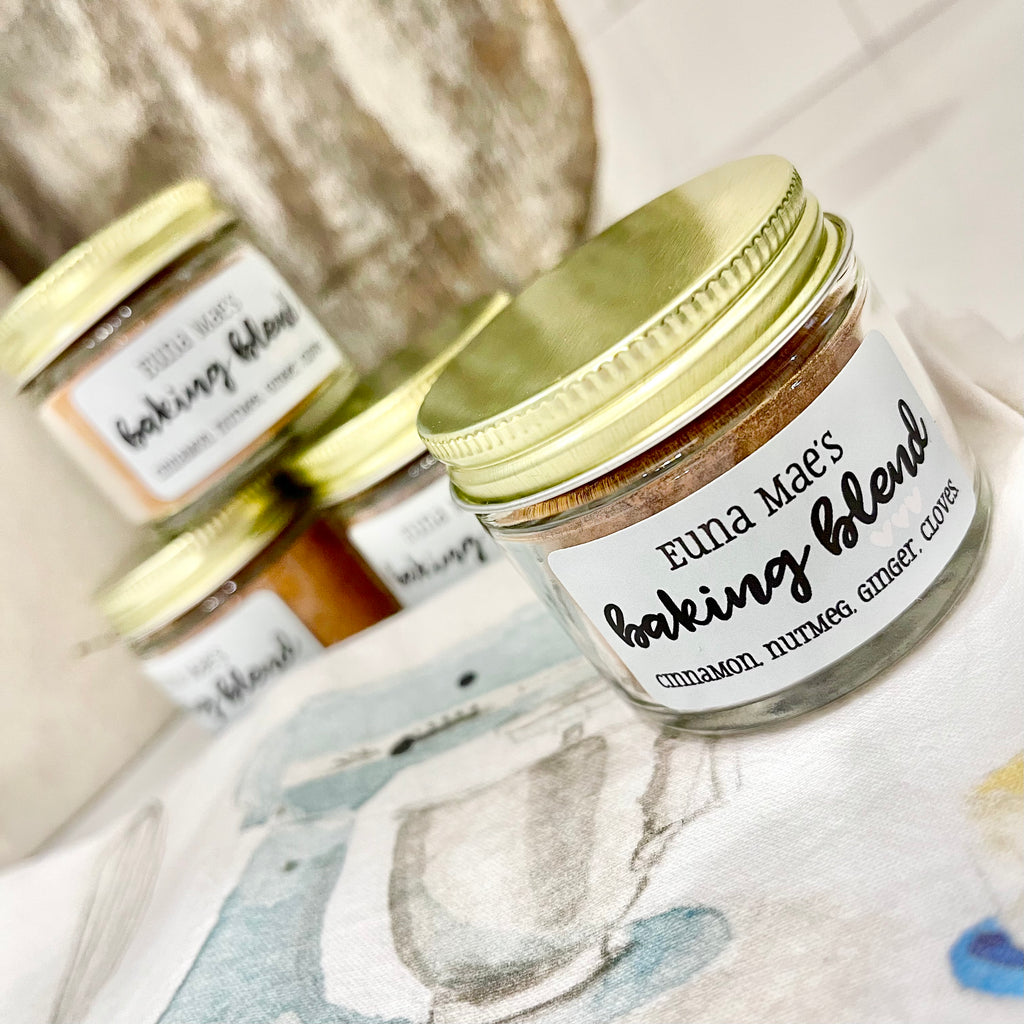 Euna Mae's Organic Baking Blend - 2 jars
$ 24.99
SHIPPING INCLUDED!
A fan favorite! It's Euna Mae's baking blend! This mix of Vietnamese cinnamon, nutmeg, ground ginger, and cloves is the perfect addition to pancakes, pumpkin pie, apple crisp, cinnamon toast, bread pudding, and more! A pinch in your morning coffee is scrumptious too! 

-Includes two 2oz glass jars with airtight lid
-24, 1/2 teaspoon servings per jar
-Store in a cool dry place
-Use within 2 years for best freshness

Please allow 5-7 business days to process before shipping. Thanks!  
Related products